Home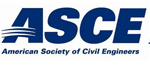 With specialized experience in various construction types, DMY provides exceptional services in geotechnical engineering and engineering inspection.
Our experience covers a broad aspect of geotechnical engineering, including shallow and deep foundation design, retaining wall design, slope stability analysis, support of excavation design, bridge and tunnel construction inspection, soil modification and stabilization design, geotechnical instrumentation, and pavement analysis and design.
Our engineering inspection covers construction engineering inspections (CEI), pavement condition index (PCI), property condition assessment (PCA), and Special Inspection for various types of foundations and structures.
We provide geotechnical engineering services in the following business lines:
Transportation
General Building
Power
Water and Waste Water
Solid Waste
Manufacturing

Please click here for our Statement of Qualification
DMY is a minority-owned business (DBE/SWaM) and is certified or in the process of being certified as a disadvantaged business enterprise with following entities:
Virginia Department of Minority Business Enterprise (DBE/SWaM)
Metropolitan Washington Airports Authority (MWAA)
Maryland Department of Transporftation (MBE)
District of Columbia Department of Transportation (DDOT)
City of Richmond, Virginia (MBE)